About Us
Receive the quality service you deserve when you turn to CSS Staffing. Based in Newark, Delaware, our organization serves groups within the aerospace industry, including a defense contractor and other national clients.
The CSS Mission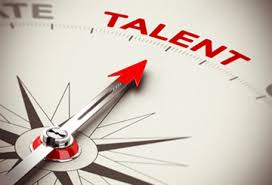 At CSS Staffing, we excel in providing reliable and cost-effective contingent and temporary staff augmentation services to a range of organizations. From small firms to larger national customers, we work with groups of all sizes.
CSS has achieved a well-recognized reputation for making fast temporary placements while maintaining quality and personal attention by carefully gathering job order requirements, staying in-touch with clients and presenting only top candidates. We offer flexible arrangements in addition to our regular services, which include:
Hourly Temporary Employees
Hourly Temporary to Permanent Employees

Cost Plus Employees
Payroll Service of Client Employees
A History of Quality
CSS Staffing got its start in 1990, when our founder, Kimberly Crew, President and CEO, took over an under-producing technology business that included a staffing component. Recognizing that the industry was quickly changing, Kimberly responded by closing the store, and focused the business on providing top quality temporary employees. Kimberly conducted a search for the right person to lead the staffing effort and brought on Thomas Clarke to direct that team.
Tom has proved to be the true leader of the organization. Today, more than 20 years later, Tom has proved to be a stalwart in the staffing industry and continues his to manage and head the team at CSS Staffing. CSS provides candidates for positions in Aerospace engineering, Information Technology, manufacturing, administrative and facility support, finance/accounting and accounting support.
Our Commitment to You
Since opening our doors, we have grown from a small operation to a large firm. We have succeeded by doing what we do best: placing contractors across the country with more than 85 employees. Our team continuously expands our customer base by:
Providing Fast, next Day Hires for Many Temporary Positions
Focusing on What the Needs of Clients in the Local, Regional, & National Market
Sending Only the Best Candidates to Clients, Not Just Any Candidate in Our Portfolio
Providing No Voice Mail, Consistent, Direct Communications with Customer via Phone, Text, Email, & Social Media
Offering Creative Pricing Models to Meet Customer Budgets
A Focus on the Community
Throughout the years, we have had the pleasure of working with countless organizations in different parts of the country. We work hard to make a difference in the lives of people and small businesses. For this reason, we donate 30% of our annual profits to a number of worthy causes. When you choose to work with CSS for your staffing services, you can trust that your money goes a long way to making the world a better place to live in. Our relief, health, and environmental causes include:
Hurricane Sandy Recovery
The American Cancer Society
The Nature Conservancy
Memberships